Basin Good Neighbor Foundation
We believe that everyone deserves quality of life at the end of life.
Basin Good Neighbor Foundation is a 501 (c)(3) charitable foundation established and entrusted to support the needs of hospice patients and their caregivers who are either uninsured, underinsured, or have other financial difficulties.
We strive to care for people the way they wish to be cared for.
A benefit to support hospice care for all regardless of ability to pay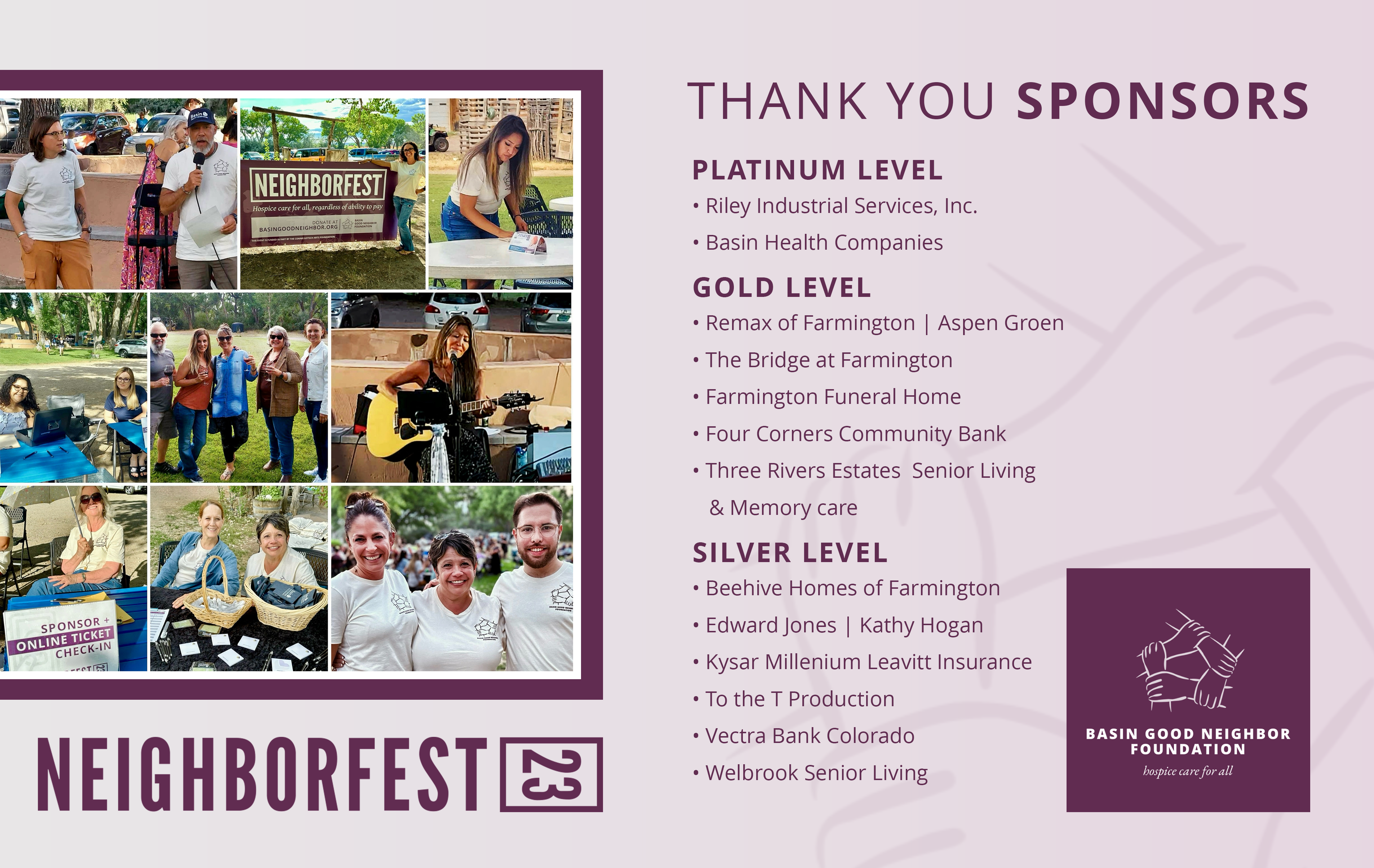 How are the dollars spent?
Monetary gifts benefit local northwest New Mexico indigent hospice care recipients and their families. Funding priority is given to those with immediate needs. We work with local organizations and care providers to serve health and comfort needs.
How can I get involved?
Help, no matter how great or small, is always appreciated. We welcome financial and in-kind donations and personal time volunteering for our programs. You can also participate in helping us to raise awareness of the philosophy and importance of hospice and palliative care.
For info, contact Megan Cullip, Executive Director at [email protected] or 505-325-8231.